The premier caucus in Congress representing Western and Rural America celebrated its 30-year anniversary at a Gala Warner Theater on Tuesday, September 19.
The Western Caucus was founded in 1993 by four Representatives from Western states dominated by federally owned and managed lands – Rep. Jim Hansen of Utah; Rep. Joe Skeen of New Mexico; Rep. Barbara Vucanovich of Nevada, and Rep. Bob Stump of Arizona. Subsequently, the Senate Western Caucus was founded by Sen. John Barrasso of Wyoming.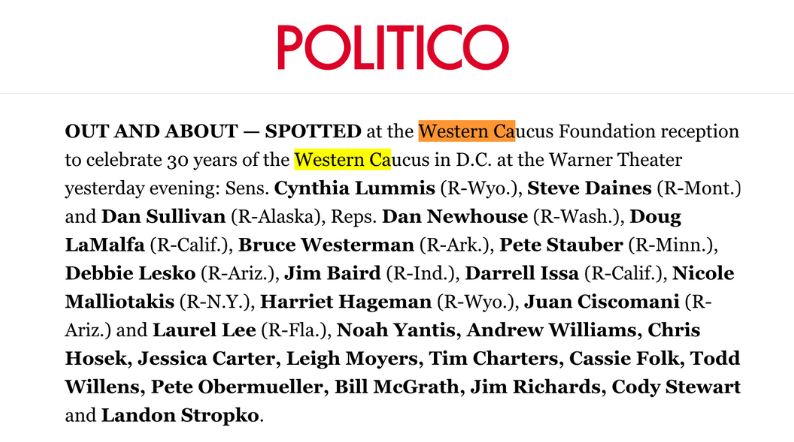 On Monday, September 18, RFD-TV premiered the first episode of "Champions of Rural America," executive produced by the Western Caucus Foundation. The show will air again tomorrow, Saturday, September 23 at 11:30 AM ET. Watch the preview and find the link to watch on-air.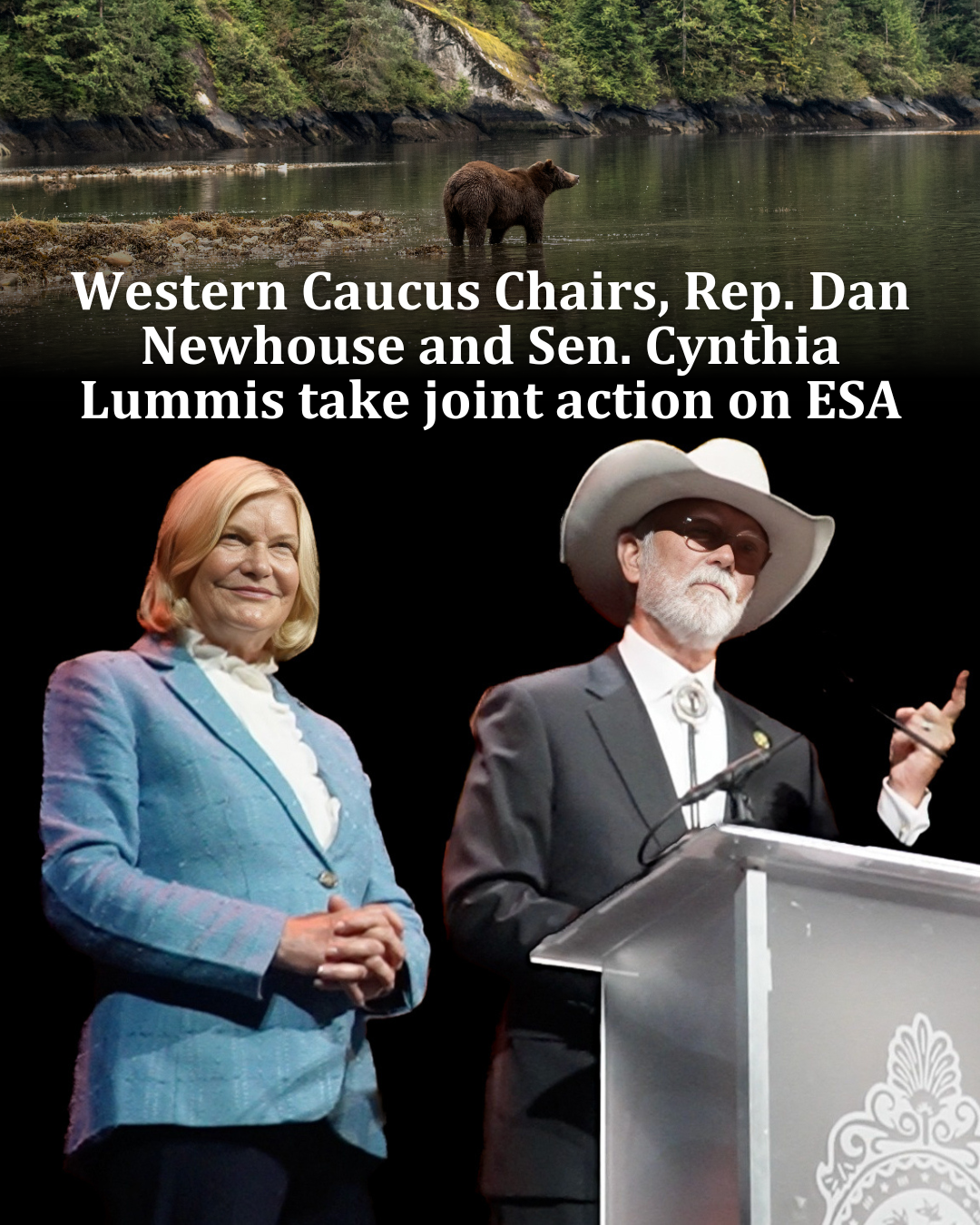 Chair of the Senate Western Caucus Chairs, Senator Cynthia Lummis (WY) and Rep. Dan Newhouse (WA-04), put forth a bill aimed at stopping the Departments of the Interior and Commerce from implementing three proposed rules. Instead, it seeks to maintain the regulations related to the Endangered Species Act (ESA) that were established during the Trump administration.
This legislation is intended to maintain clear legal guidelines for landowners and businesses in the western region, all while ensuring that the ESA continues to effectively oversee wildlife management.
The bill is co-sponsored by Senators John Barrasso (WY), Dan Sullivan (AK), Roger Marshall (KS), Mike Crapo (ID), Jim Risch (ID), Roger Wicker (MS), Pete Ricketts (NE), Deb Fischer (NE), Kevin Cramer (ND), Steve Daines (MT), Jerry Moran (KS), John Hoeven (ND), Mike Rounds (SD), James Lankford (OK), Mike Lee (UT) and Ted Cruz (TX), Representatives Harriet Hageman (WY) and Lauren Boebert (CO).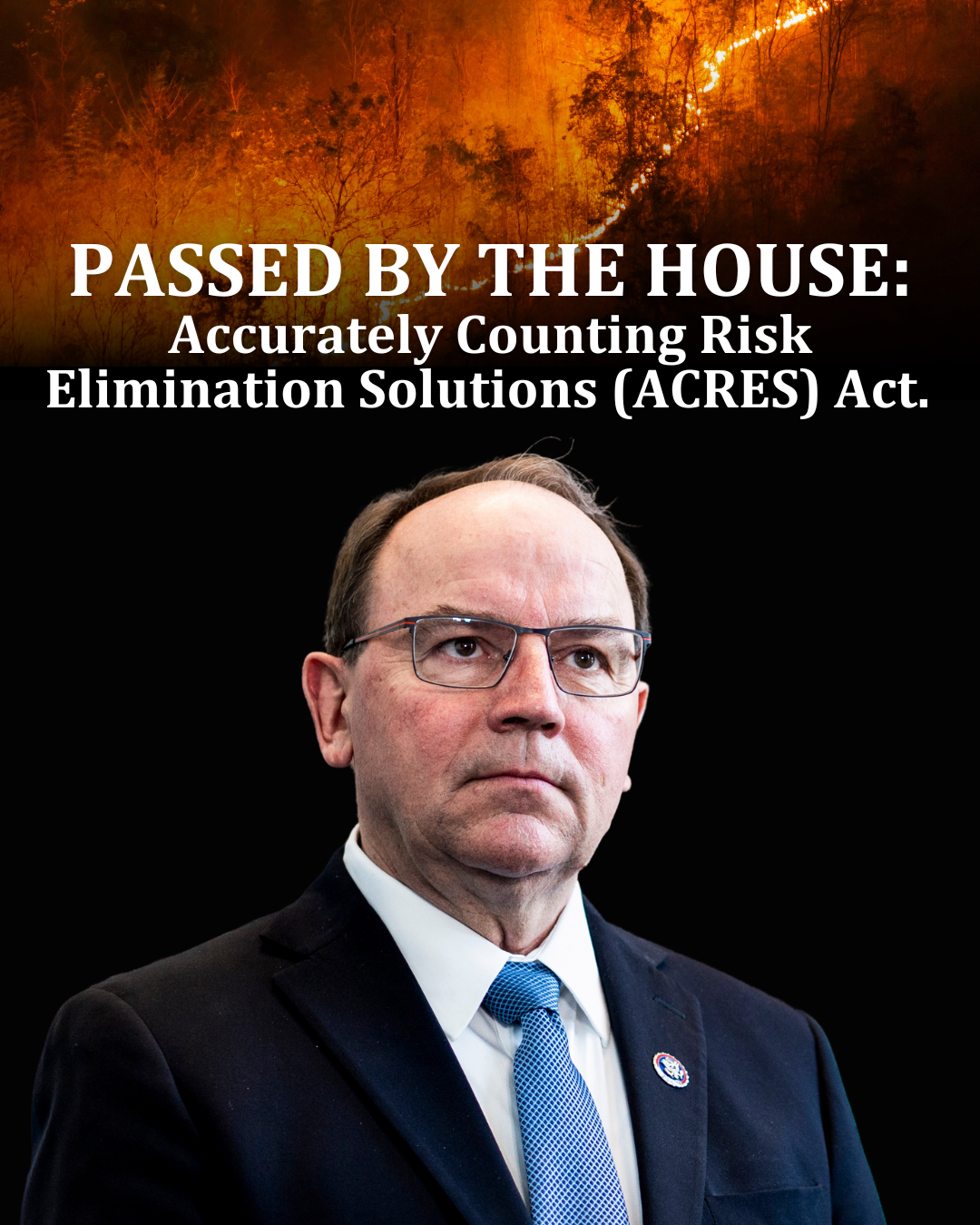 Recognizing the urgent need to address wildfire risks, legislators are proposing solutions through the recently approved Accurately Counting Risk Elimination Solutions (ACRES) Act in the House.

Sponsored by Rep. Tom Tiffany (WI-07), this bill would mandate the Secretary of Agriculture and Secretary of the Interior to annually report to Congress on activities aimed at reducing hazardous fuels on federal lands. Furthermore, the legislation would standardize the collection of data related to these activities.

The ACRES Act holds the potential to provide valuable insights into how the federal government actively manages and mitigates wildfire risks and provides increased information, improved data consistency, and more accountability.