Good news! Champions of Rural America is now accessible through the Western Caucus Foundation's YouTube channel!
We have a new landing page for the show where you can watch episodes, see press releases, and view short news clips of your boss' interviews with the show's host.
We're on the ground with RFD-TV today to film interviews of members in both the Congressional and Senate Western Caucus for the second episode airing at the end of the month. We look forward to sharing it with you in a couple of weeks.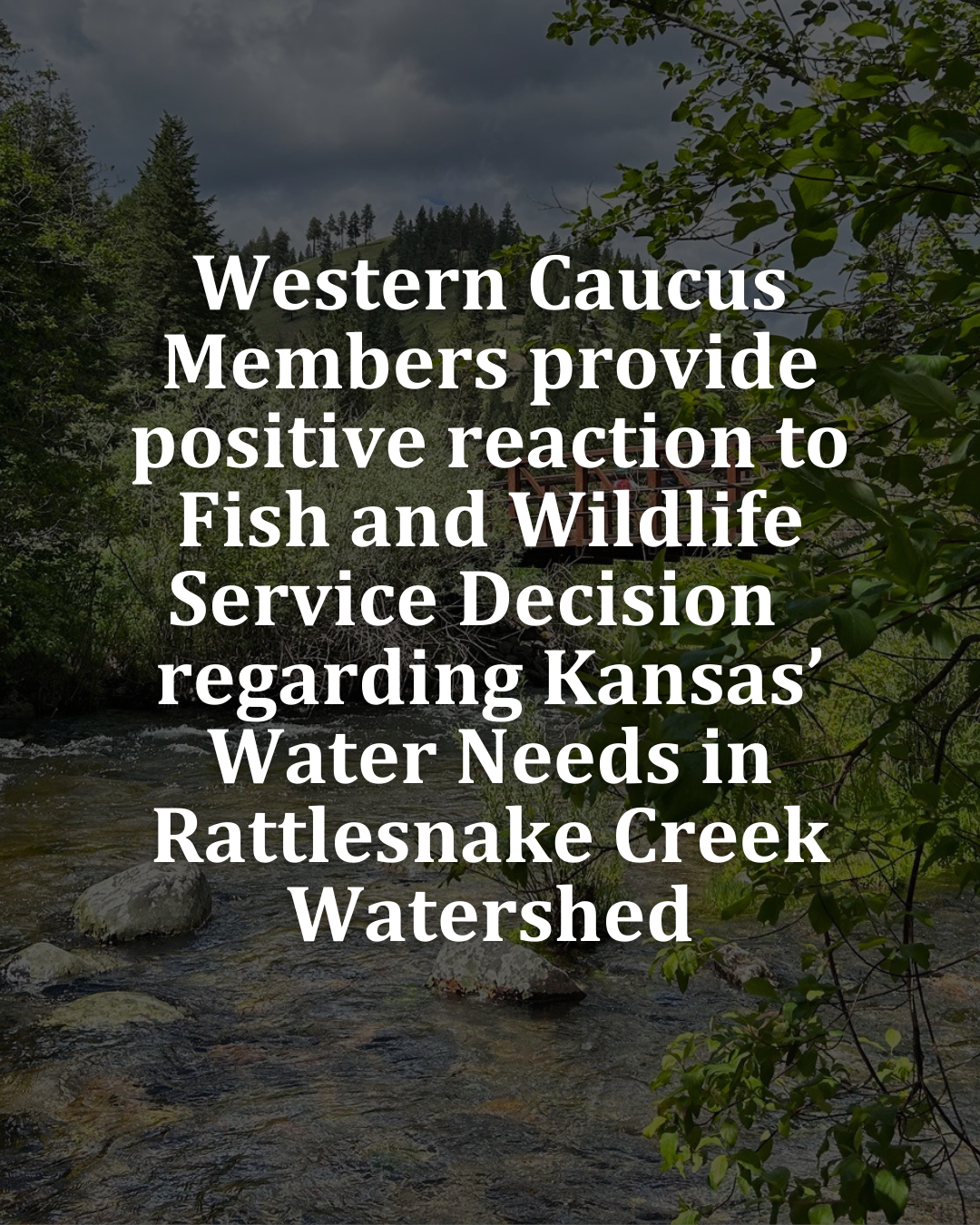 Western Caucus Members Senator Roger Marshall (KS), Senator Jerry Moran (KS), Rep. Ron Estes (KS-04) along with Rep. Tracey Mann (KS-01) gave their thoughts on the U.S. Fish and Wildlife's decision to encourage the Kansas Department of Agriculture and local stakeholders to seek a practical solution for the current water issues rather than request senior water rights in 2024.
Senator Marshall states, "We applaud our federal partners for agreeing to continue to work together to implement conservation practices and avoid a call for water. This is a win for our producers and the communities in Stafford and surrounding counties."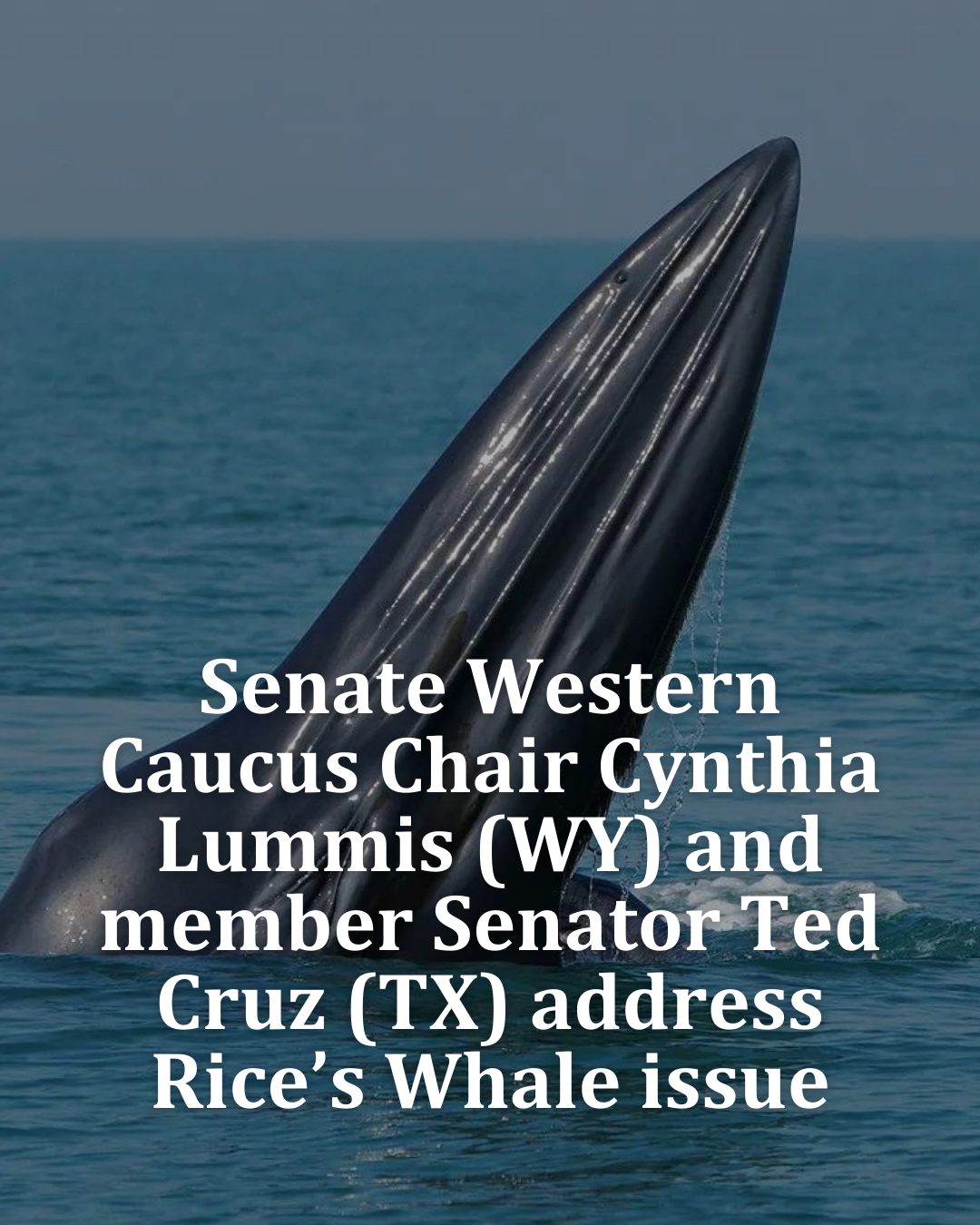 Senate Western Caucus Members Senator Cynthia Lummis (WY) and Senator Ted Cruz (TX) urged the National Oceanic and Atmospheric Administration (NOAA) and the National Marine Fisheries Service (NMFS) to drop their effort for a "critical habit" for Rice's Whale.
A critical habitat would halt many efforts to transport cargo or maintain offshore oil rigs in the Gulf of Mexico. It's crucial to strike a balance between conservation efforts and energy production.